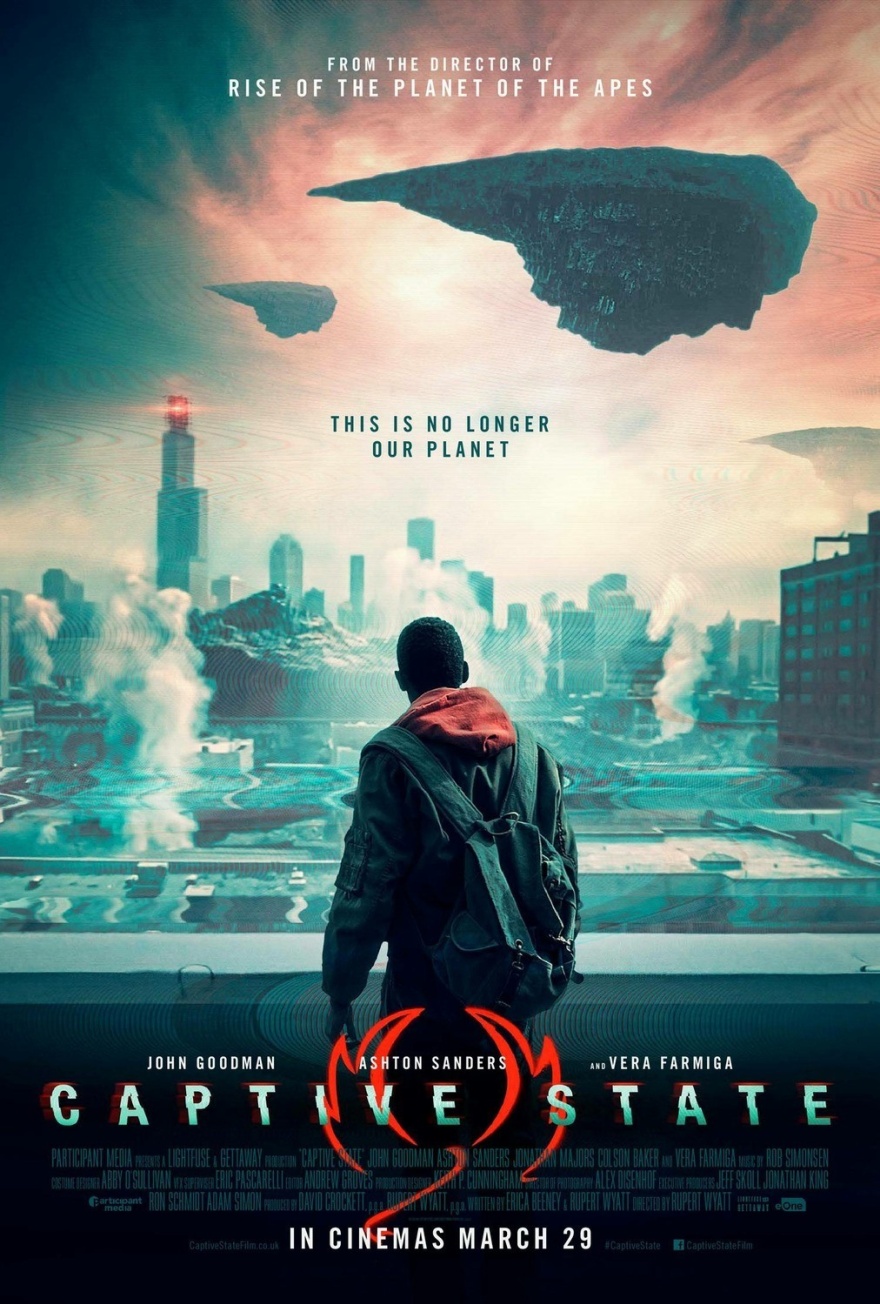 Captive State
Synopsis
Set in a Chicago neighborhood nearly a decade after an occupation by an extraterrestrial force, 'Captive State' explores the lives on both sides of the conflict - the collaborators and dissidents.
Studio

Amblin Partners

Form

Feature Film

Release Date

Mar 2018

JFP VFX Supe

Luke Dodd

Prod. VFX Supe

Eric Pascarelli

Shot count

150+
As principal VFX vendors on the film, the team at Jellyfish Pictures worked on creature development and heavy CG work, delivering a number of set extension shots, as well as the vis‑dev of the ship's design and the film's antagonists ‑ the Legislators.
One of the biggest environments they worked on was the landing shot of the Legislators' ships at Soldier Field with the team digitally replacing trees and inserting atmospheric dust for the ship landing.