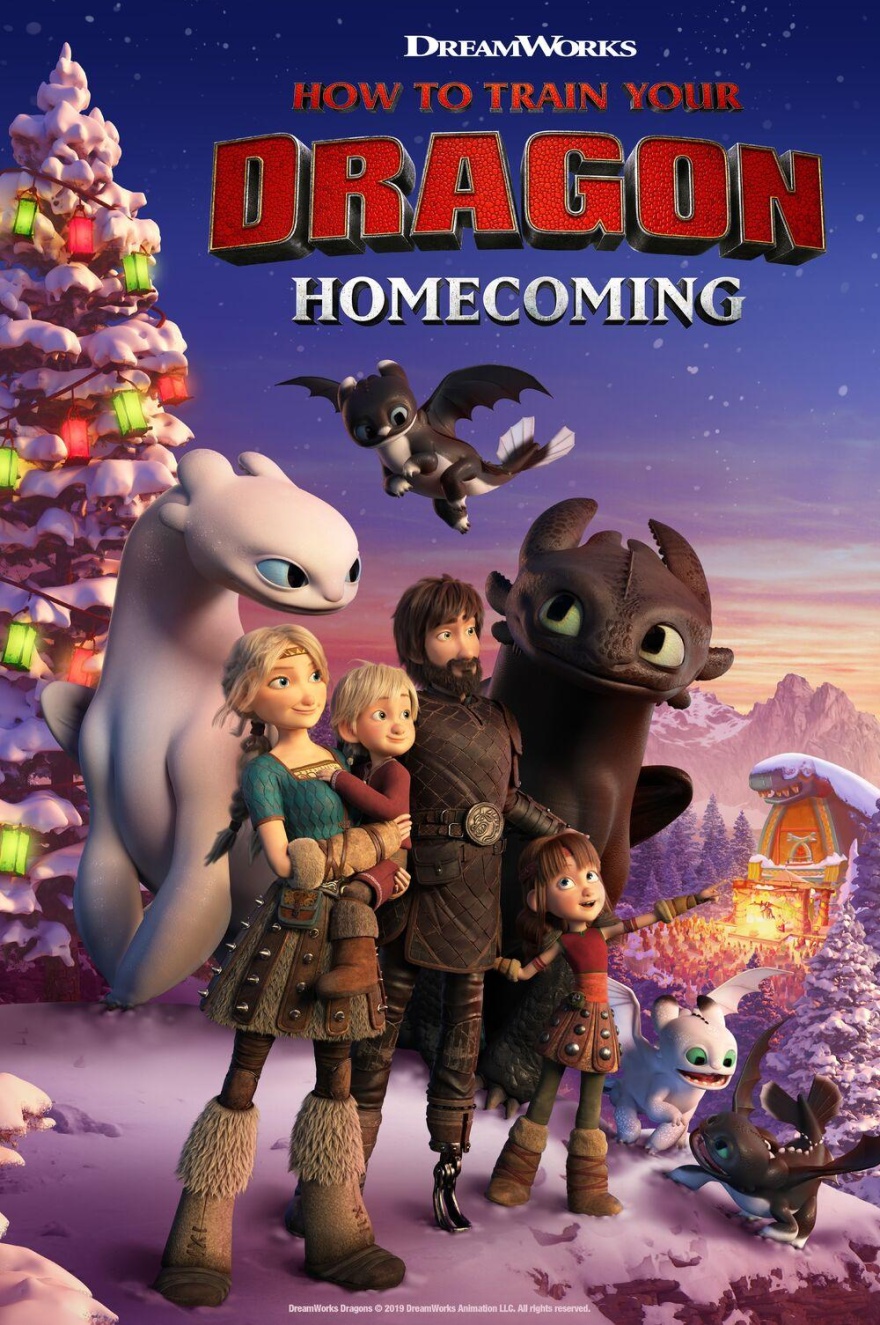 How to Train Your Dragon: Homecoming
Synopsis
Hiccup and Toothless reunite to remind both their kinds of the inseparable bond between vikings and dragons.
Client

DreamWorks Animation

Format

TV Movie

Release Date

Dec 2019

JFP VFX Supe

Manuel Reyes Halaby

JFP Producer

Amber Ducker

JFP Director

Luca Mazzoleni
Jellyfish Pictures worked closely with Hollywood Animation studio, DreamWorks on this popular holiday special. The team were tasked with bringing the iconic characters and environments into the Jellyfish pipeline in order to match the look and feel of the existing animated feature franchise.
The team's work was shortlisted for 3 Annie Awards ('Best Special Production', 'Best FX for TV/Media' and 'Best Character Animation'), winning for 'Best Special Production'. This was an aspirational project for our artists, working with the studio who produced many of the films that fuelled their passion to work in animation.