Jellyfish Pictures is one of the few independent studios capable of delivering theatrical quality feature animation. From concept art & previs through to production and final delivery, our Animation teams are dedicated to creating a seamless pipeline and work‑flow for high‑quality animated feature and episodic projects.

We thrive on collaboration and the close working relationships established with our global clients, pushing the boundaries of technological and artistic excellence to deliver an unrivalled service that combines creativity, craft and innovation.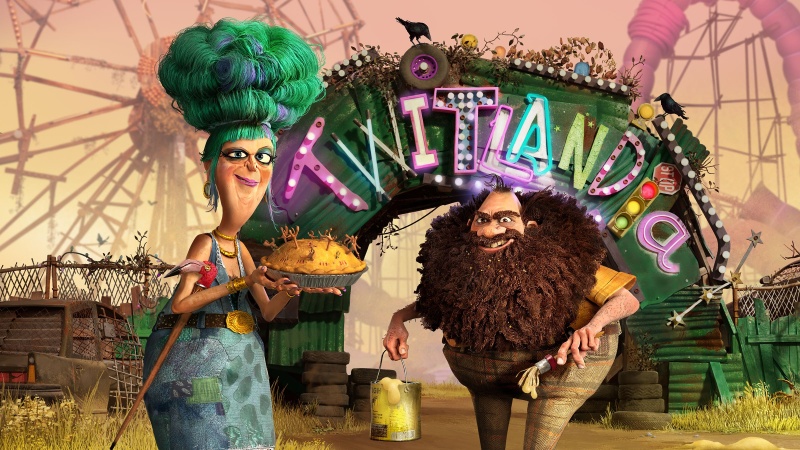 The Twits - in production
Wereworld - in production
We design characters that emote, build worlds that inspire, and deliver compelling, captivating, and memorable content that engages audiences worldwide. This collaborative spirit ensures our clients have the best production experience, from pitch through to prompt delivery.

Jellyfish Pictures is a trusted custodian of DreamWorks Animation franchises collaborating on a number of projects, from the Annie award‑winning How to Train Your Dragon: Homecoming ('Best Animated Special') and animated feature Spirit: Untamed, to working on a number of well‑known DWA features such as The Boss Baby, The Bad Guys and Kung Fu Panda. The team are currently in production on a new feature for DWA. In the world of episodic animation we have led on the design and animation of top‑rated kids' series including Dennis & Gnasher: Unleashed (Beano Studios/CBBC), Bitz & Bob (Cbeebies) and Floogals (Nevision/Universal Kids).

We are currently in production on a series for Netflix/Lime entitled Wereworld, based on a popular book series by Curtis Jobling, as well as a feature adaptation of Roald Dahl's The Twits for Netflix‑Features.